Saudi Arabia's interest in one of the world's most famous football clubs is designed to compete with its neighbours, and shows that sport is becoming crucial to the kingdom's future in the region, Simon Chadwick writes.

Following more than a year of speculation, reports have recently been circulating again that the Saudi Arabian government may be about to acquire English Premier League football club Manchester United.
One perhaps should not be surprised by the enduring nature of this rumour. After all, it involves one of the world's richest, most aspirational countries seeking to buy one of the world's most valuable and ambitious sports clubs. Such a convergence of interests has an air of inevitability about it.
This potential marriage, however, is not simply a matter of glitz and glamour. Indeed, there is financial, industrial, and political substance to the rumoured deal which recently saw United officials visit Riyadh for talks.
Since 2005, United has been owned by the Glazer family, US sports entrepreneurs well versed in extracting financial value from their ownership of North American sports franchises. However, the family's once-dominant English football team has recently fallen on hard times.
Although off-field performance has remained robust, on-field performance has become diminished. The Manchester club can no longer afford to compete for players with the likes of local rivals Manchester City or France's Paris Saint Germain (PSG). Whilst both have regularly made marquee player signings, United has been left to struggle in their wake.
It is no coincidence that City is owned by an Abu Dhabi state entity, while PSG's owner is a Qatari investment vehicle closely linked to government. The respective teams' rapid development has been fuelled by petrodollars coming out of the United Arab Emirates and Doha.
Such overseas investments are not atypical, as Qatar and Abu Dhabi continue to display the characteristics of what are termed 'rentier states'. Rentier states generate overseas rents by manipulating global economic and/or political environments.
Expenditure by rentier states is often fuelled by revenues from natural resource deposits, is commonly intertwined with state-building agendas, and is independent of public purse concerns.
Investment in football by the likes of Qatar Sports Investments (QSI) at PSG has been driven by commercial considerations, which are linked to the Doha government's national vision targets. This serves both industrial and political purposes. Indeed, Qatar has utilised PSG as a means through which to raise awareness of Qatari brands whilst projecting soft power on behalf of the country.
At times, this has been highly controversial, not least in the signing of Brazilian international Neymar from Spain's FC Barcelona. As the ongoing Gulf feud took hold in 2017, QSI used the signing of Neymar to display its economic and political strength – the player was signed for a world record transfer fee, more than double the previous record. The centre-forward may not have won any wars for Doha, but his appearances in the blue shirt of PSG have certainly made a point.
As Qatar and Abu Dhabi have jousted with one another, Saudi Arabia has fallen behind its smaller regional neighbours. In the past, the government in Riyadh has failed to play the game of global sport in the same way.
However, the supposedly reformist Mohammad bin Salman has sought to enact economic, political and societal change, so the kingdom has recently been following the sports lead of others locally. Saudi Arabia is changing its view of sport and now sees it as a means through which to compete with rivals, build a global profile, soften the country's sometimes problematic external image, and address its domestic challenges.
Some critics have nevertheless already criticised its cynical use of sport labelling the government 'sport-washers'.
Notwithstanding concerns about Saudi Arabia, there is no doubt that the country is committing heavily to its sports investments. Sport has become embedded in the country's national vision.
Women can now attend football matches, the kingdom is positioning itself as an event destination, especially for combat sports and motor racing; and two new major urban developments are being constructed in which sport plays a central role.
In football, the Saudi government has ambitious plans for its currently state-owned clubs to be privatised through stock market flotation. In addition, plans also are afoot to improve club commercial performance with the aim of Saudi teams becoming some of the best in Asia. This has even resulted in players being sent to Spain to work with La Liga clubs.
A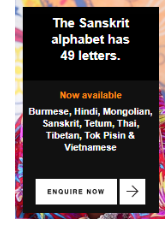 cquiring Manchester United seems a logical next step in Saudi Arabia's newfound appetite for football. It fits the rentier state template already replicated across the region and would help satiate the state's need for conspicuous consumption opportunities. Of course, it is important to remember that this is not just about football. It seems likely that Saudi Arabia will win the right to host a Formula 1 Grand Prix, whilst sports stars such as boxers Anthony Joshua and Tyson Fury have also scheduled contests in the kingdom.
Such activity counters the investments of both hostile and less hostile neighbours. It is intended to position the country as being more accessible, open and tolerant than many people imagine, and it is likely to link the country into a network of economic and political connections that extend far beyond sport alone and will be crucial to its future.
There is no doubt that Riyadh is playing catch-up in the global sports arms race. However, with Manchester United conceivably on the cusp of sale to a Saudi state investment vehicle, the next five years are sure to see the country build its influence in global sport, and in turn, its economic and political hinterland.