Artificial intelligence tools that seek to address complex public problems need to be developed with the input of the decision-makers who will implement them, Mitzi Bolton writes.
Turn on the news, social media, or catch up with friends and you'll no doubt find conversations turning to the problems of society, things that could or should be done differently. Things the government ought to fix but seems unable to address. Difficult policy problems defying decision-makers not just in Australia or even the region, but across the planet.
These range from global-scale challenges to debates closer to home. There's the risk of exceeding planetary boundaries, increased incidence of zoonotic diseases, climate change and its related impacts, continuing debates over management of the Murray Darling Basin, disincentives to workforce participation, handling of hotel quarantine, and many more.
These and other highly challenging problems, often considered in isolation, come together when global progress on the Sustainable Development Goals (SDGs) is considered.
The 2020 report shows the world is largely not on track to achieve these internationally agreed Goals by 2030. Even in high-income countries, challenges remain in 14 of the Goals' 17 areas.
Australia, for instance, is a signatory to the SDGs, yet recent measurement of the country's progress found it is only on track to achieve about a third of them, a number of which it was doing well in even before the SDGs commenced.
These failures are not for lack of trying, but the consequence of at least 40 interlinked influences pushing and pulling decision-makers to and from desired outcomes. These factors make policy-making a grey science, rather than a black and white one.
Combined with what is known about human decision-making capacities and limitations, it would seem decision-makers struggle to achieve desired outcomes because of the complexity of the decision-making environment.
Enter artificial intelligence (AI).
Capable of rapid complexity-reducing data analytics that can be transposed to different scales and environments, and not only forecast but predict possible outcomes, AI is a science far more diverse in scope and application than many consider. It should not be mistaken as a silver bullet and comes with its own risks and concerns. Still, if put to good use, AI's potential to contribute to resolving major societal challenges is undeniable.
Far from simply being a tool to find and count more things, AI is an approach that systematically helps to restructure how information is gathered, delivered, considered and applied.
Want to pre-empt environmental disasters like the mass fish kills in Menindee in 2019, or predict where bushfire ignition sites are likely to be months in advance? Apply AI to Earth Observations. Want to determine what works to address social inequalities? Apply causal models. Want to enhance traffic flows in cities and regions? Employ smart infrastructure and vehicles.
These examples represent a minuscule sample of available AI applications. However, they also highlight the potential of AI to assist decision-makers in collecting, making sense of, and addressing gaps in the available evidence in novel ways. This underscores the potential of AI to help navigate the complex decision-making environment policymakers face every day, and to support policy development and implementation objectives.
But, as all public servants know, shiny new tools developed without an understanding of public sector needs, processes, and priorities will in all likelihood fail to become the beloved hammers of future policy toolkits. To overcome this, AI tools that seek to address complex public problems across the breadth of government applications need to be developed with public decision-makers.
T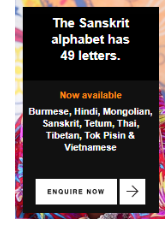 his means learning what decision-makers really want from data and evidence, their hopes and concerns for AI, and what policy areas and principles are priorities. It means encouraging and making it easy for people to learn more about AI applications and share their insights on what matters to them.
When researchers and decision-makers come together, their collective experiences and expertise result in advances far greater than either sector can achieve on its own. There is a need now for joint exploration of the promise of AI to enhance policy-making, and actions as simple as taking this survey can lead to better-informed decisions and delivery of improved public outcomes.