Despite a strong link with abuse during migration journeys and irregular migrants, people smuggling remains misunderstood globally. However, policymakers have laid the groundwork for additional new avenues for international cooperation to counter smuggling, Marie McAuliffe writes.
Five years ago, the emergence of 'ghost ships' in the Mediterranean was an ominous sign of what was to come for policymakers working on migration and countering people smuggling. The dramatic change in the scale and nature of maritime smuggling from Turkey to Greece was the first discernable signal that mass movements of Syrian refugees, and others, to and through Europe was about to soar to historic heights.
As it eventuated, almost 850,000 people entered Greece in 2015 via the Aegean Sea from Turkey, up from around 50,000 the previous year. Smugglers were operating at capacity and maritime smuggling became the main mode of entry for refugees and others, only declining significantly in the wake of the EU Turkey Agreement in 2016.
A lot has happened in global migrant smuggling since then. Much of it predictable, most of it occurring at the margins of large regular migration movements, and all of it symptomatic of the ongoing erosion of human rights and the rule of law in key parts of the world.
Aside from large-scale episodes of irregular migration, we know that migrant smuggling globally comprises only a small fraction of international cross-border movements.
For example, there were an estimated 1.4 billion international tourist arrivals in the world 2018 and around 272 million international migrants living outside their country of birth, but a recent study on smuggling estimated that only 2.5 million people were smuggled globally in 2016. Smuggling and other irregular migration largely occur on the margins of much larger regular migration corridors.
It's also clear that people who are smuggled are more likely than other migrants to have faced human rights abuse in their country of origin as well as during their migration journeys. Those who migrate irregularly using smugglers tend to have few or no other options.
They are not from countries, such as Australia, Japan, and Singapore, which have passports allowing visa-free or easy access to other countries globally. Rather, they are more likely to be from war-torn or fragile states, such as Afghanistan, Iraq, and Syria. This is well known and understood by those working on migration and displacement, but often only tacitly acknowledged in policy.
Smuggling may be lucrative for some – including smugglers and corrupt officials – but it is often risky, expensive, and very dangerous for the migrants themselves. The International Organization for Migration Missing Migrants Project has sought to document the number of dead and missing migrants globally, most of whom travelled irregularly using smugglers.
The recent tragic case involving the deaths of 39 Vietnamese migrants in the back of a lorry in Essex highlighted that risks are high for land as well as maritime transport. It also showed that, at least at a superficial level, not much seems to have changed.
The similarities between this 2019 Essex and the 2000 Dover case involving 58 Chinese nationals point to a failure to address these acts of desperate and dangerous migration supported by illicit networks over time.
In this context, the 2018 Global Compact for Safe, Orderly and Regular Migration – negotiated and agreed by the vast majority of states – provides both a reality check and new hope for proportional and effective counter-smuggling initiatives that uphold human rights.
The Compact focuses on international cooperation to enhance regular migration pathways, support development while stemming migrant smuggling and human trafficking.
In particular, Objective 9 states that countries must commit to taking 'measures to prevent the smuggling of migrants along the migration cycle…including by cooperating in the fields of development, public information (and) justice' and also calls on them to focus on 'paying special attention to geographical areas from which irregular migration systematically originates.'
T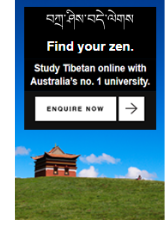 his recognition by states in the Compact of the underlying inequality and insecurity that fuels migrant smuggling heralds a shift in approach and a greater acknowledgement of the multifaceted drivers of irregular migration.
The challenge, of course, will be in the implementation of the Compact, including because a small minority of countries have chosen, for the time being, not to embrace international cooperation but to turn away from this historic agreement.
Nevertheless, the vast majority of countries are working towards Compact implementation at national and regional levels with the clear aim of reducing irregular migration and smuggling in favour of lawful, regulated, orderly, and safe migration for all. There is no doubt that this is something well worth supporting.