Despite slow development in the sector in the past, India's ambitious push for a high-speed rail network shows great promise, with the potential to modernise the nation's transport infrastructure, Chitresh Shrivastva writes.
High-speed rail is gradually gaining prominence in the global community. With rising competition among the onslaught of budget airlines around the globe, the dawn of high-speed rail is indicative of the quest for alternatives, and rail modernisation is gaining momentum as an option in developing countries.
India specifically has been striving to realise its rail transport potential for over 50 years and has begun to bring it to fruition with a recent boost in the modernisation of railway infrastructure. This has come through external assistance, both financially and in technical expertise, intended to modernise India's railways.
Unlocking India's potential for high-speed rail is an ambitious long-term investment, carrying the objective of a high-speed railway spread across 10,000 kilometres, known as the 'Diamond Quadrilateral.'
Through the project, the government is striving to bridge the gap between the capitals and tier two cities in India to promote a holistic high-speed rail network.
It's aiming to do this with participation from countries such as France, Italy, United Kingdom, Spain, China, and predominantly Japan, which has shown considerable interest in helping India expand its high-speed network.
The advantages of high-speed railways go beyond just political and economic factors. There has been growing concern over climate change, providing railways with an opportunity to achieve ecological goals through operational sustainability, while also helping India to decongest existing traffic along these routes, with positive environmental results.
This has been achieved through two landmark policies – Mission Raftaar and Mission 41K – which promote research and development for both the induction of better technologies for ecological improvements and the achievement of greater economic efficiency in train operations.
Despite India's past slow pace of development of this infrastructure, the country has made sincere attempts to prepare the ground for achieving its high-speed rail dream by collaborating with countries that have established themselves in the sector.
India's persistent push for greater reach for its semi-high speed trains has resulted in new technologies such as Train 18, which has the energy efficiency necessary to help railways fulfil their ecological responsibilities.
This not only helps to lower operational costs but also brings down travel time between major rail connections.
Train 18 is designed to provide the next generation high-speed transport connectivity between tier two cities.
There are proposals for routes between Mangalore and Bangalore and Hyderabad and Chennai outstanding, and these regions too, not just the core routes, will benefit from the ongoing modernisation program.
Further, through a revamp in train operations, and with the proposal of Mission Raftaar in the 2017 rail budget, there is an increased scope for regaining lost market share in passenger and freight aspects of the rail sector, which currently stand at 21 per cent and 39 per cent respectively.
Indian Railways has entered into an agreement with Russia to develop semi-high speed rail until the planned commencement of bullet train operations in 2022. In 2016, India and Russia embarked on a joint feasibility study for developing semi high-speed corridors alongside countries such as the United Kingdom, Japan, Germany, and France.
Though high-speed rail poses a multitude of opportunities,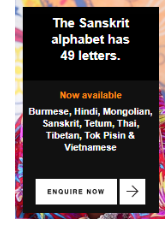 there are also some pressing issues which need to be addressed before India can fully implement the high-speed rail.
This modernisation push also calls for the prioritised introduction of the Linke Hofmann Busch coaches, India's new faster rail technology, for improvement in the speed and safety, as part of existing train operations, not just by building new lines.
This must go alongside an extensive push to decongest existing rail routes through the dedicated corridor model so that the benefits of high-speed rail can be truly realised.
The government must also begin removing subsidies if long term sustenance of the railway network is to be achieved. In light of high-speed and existing train operations, the elimination of level crossings has been undertaken in earnest to achieve acceptable safety standards, and this must continue too.
Only then can the promise of India's high-speed rail project become reality. If high-speed rail is a success, the nation will benefit greatly. Provided all goes to plan, and these steps are taken, India's transport network can move toward achieving top-level operational standards, allowing it to reap maximum benefit from its push to at last join the global high-speed rail community.