A great opportunity for India lies ahead. As the country and the International Energy Agency build closer policy ties, it has an unmissable chance to restructure its energy market toward a more sustainable future, Kapil Narula writes.
The International Energy Agency (IEA) was formed in 1974 in response to the oil crisis of 1973, intended to enhance the security of oil supplies for its member countries. Today, it has 30 member countries, primarily from North America, Europe, and the Asia-Pacific.
A key criteria for full membership is that the country must be a member of the Organisation for Economic Co-operation and Development (OECD). However, this has meant that important global energy consumers outside the OECD have been excluded, including India and China.
In order to play a larger role in global energy issues, and with the aim of shaping individual state energy policies, in 2017 the IEA included eight non-OECD countries as 'association countries', rather than full members. This included India, the third largest energy consumer in the world and a country expected to contribute a major part to the growth in global energy demand into the future.
Over time, the IEA has expanded its role beyond what it once imagined.
Now, it includes setting climate policy, energy access, and air quality goals, while maintaining a strong focus on the reliability and affordability of energy for all. This has been an overall positive.
Both by moving beyond the traditional aspects of energy security and by including Brazil, China, Indonesia, Morocco, Singapore, South Africa, Thailand, and India, the IEA has significantly improved its relevance in global energy policy-making.
Although prominent energy producers such as members of the Organization of the Petroleum Exporting Countries and large energy consumers, such as Russia and some African countries, are still not a part of the IEA, member and associate countries now account for about 75 per cent of global energy consumption. Thus, in the absence of a global United Nations energy agency, the IEA is emerging as a global energy policy influencer.
India's association with the IEA has deepened in the last decade. Reflecting India's growing importance on the world energy stage, the IEA published India Energy Outlook – 2015 as a special report of the annual World Energy Outlook. Building on a 1998 Declaration of Co-operation, in 2016 a Statement of Intent was signed to enhance collaboration on energy policy with India, especially in the areas of data collection and energy forecasting.
This was followed up regularly, and in December 2019, a 'strategic partnership' was officially established. In the words of IEA Executive Director Fatih Birol, "This partnership marks a step change — a new middle ground for enhanced responsibilities and benefits, and a testing ground towards eventual membership status."
With India as its first official 'strategic partner', the IEA launched an in-depth review of the nation's energy policies in January 2020. The report, titled India 2020–Energy Policy Review undertakes a comprehensive review of India's energy polices and provides a one stop assessment of India's energy sector.
Examining India's energy system transformation, it evaluates the big improvements made by the Indian government in energy efficiency, renewable energy, and technological innovation. It also assesses energy policy responses on their contribution to the Sustainable Development Goals, the integration of renewable energy, and the flexibility of the electricity system.
The report praises the recent gains made by India in providing access to clean and affordable energy, backs the assessment with comprehensive data, and provides a set of recommendations on achieving further progress for each sector.
The report is a great example of how a formal relationship between India and the IEA has benefits for both partners. For India, it provides a platform to voice the energy and climate concerns of developing countries, and for the IEA the partnership furthers its enhanced agenda.
A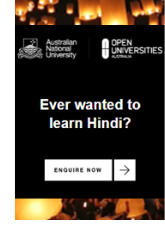 s energy systems become even larger, more complex, and more interconnected, partnerships like this will only become more relevant. The energy system of the future will be digitalised, flexible, smart, and locally optimised. This requires substantial changes in the energy infrastructure and making such a sustainable energy system will be complicated. Demand reduction, energy efficiency, sufficiency, and renewable energy are key parts of that story.
India must take this opportunity, and push its energy system to align with the three emerging policy trends, identified in research from consulting firm Ernst & Young, of decentralisation, decarbonisation, and digitalisation of energy. Aligning energy policy to accommodate these trends will allow India to play a significant role in limiting the growth of energy consumption and in developing low energy consumption communities.
The comprehensive energy policy review conducted by the IEA and its set of recommendations, along with its other efforts at co-operation, will go a long way in guiding the Indian government to attain a sustainable energy system, and can provide a model of co-operation for other countries and agencies. Provided this fruitful partnership can continue, it will be to the benefit of India and the world community at large.