In the wake of the devastating health and economic impacts of the COVID-19 pandemic, Indonesia – as G20 president – has an opportunity to promote vaccine equity and support the region's recovery, Luther Lie and Yetty Komalasari Dewi write.
The COVID-19 pandemic has had serious economic repercussions, stemming from issues like border restrictions and supply chain disruptions. Just as the health impacts have been global, the economic consequences continue to spread.
Inequitable access to COVID-19 vaccines remains a major barrier to the global health and economic recovery. At the end of 2021, the International Rescue Committee (IRC) reported that 94 per cent of people in low-income countries remained unvaccinated. The International Monetary Fund estimates that global economic losses could exceed US$5.3 trillion by 2026 if COVID-19 becomes endemic.
As long as vaccination rates remain low, the global economy will continue to be negatively affected by health, labour, and supply chain disruptions, and will struggle to recover. The economic recovery from the crisis thus requires multilateral efforts, and the G20 – as a collection of most of the world's largest economies – can play a major role.
As current G20 president, Indonesia has prioritised global vaccine access as a key component of the global economic recovery. In this role, the country has the opportunity to bring the group together to ensure a 'stronger and more sustainable world recovery', and also to model effective recovery strategies to the rest of the world.
As a result of the pandemic, Indonesia entered a recession in 2020 for the first time in over two decades. Then, in 2021 the nation exceeded WHO's vaccination of 40 per cent two-dose vaccination while experiencing economic growth. Indonesia is now on the way to reaching WHO's 2022 vaccination target of 70 per cent.
Domestically, there are key steps the Indonesian Government can take in terms of industry, investment, and trade to ensure this recovery continues.
The national government wants Indonesia to become a vaccine production centre for Asia. Bio Farma, a state-owned holding corporation in pharmaceuticals, is already manufacturing the Sinovac vaccine. In 2022, Indonesia received the World Health Organization's (WHO) support to produce messenger ribonucleic acid (mRNA) vaccines. This transfer of technology can create a gateway for Indonesia to industrialise its health industry and ensure greater vaccine equity in the region.
These locally-made vaccines can translate into new foreign direct investment (FDI). In his second term, Indonesian President Joko Widodo has sought to attract international investment and create jobs for the additional 17 million Indonesians who are set to join the workforce by 2030.
If country can attract international investment in vaccine production, leveraging opportunities like the WHO mRNA technology transfer, it could continue to push the national vaccination rate beyond 60 per cent, boost the country's economic outlook, and ensure greater equity for other countries in the region.
Investment in vaccine manufacturing could also have flow-on benefits for the overall health ecosystem in Indonesia. President Widodo has already announced funding for an international hospital in Bali, and the government identified health as a key activity in its special economic zones.
If Indonesia can use its vaccine manufacturing ability to leverage investment in other medical manufacturing ventures and the provision of health care, it would have lasting benefits for the Southeast Asian nation beyond the pandemic.
By taking this opportunity to encourage investment and grow its domestic vaccine production, the Indonesian Government can give a boost to its own health and economic recovery in the wake of the COVID-19 crisis.
B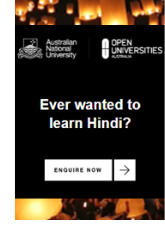 ut as G20 president, Indonesia has the opportunity to do much more than that. According to Foreign Minister Retno Marsudi, Indonesia is a 'bridge builder' in international diplomacy.
If it can be an advocate for low- and middle-income countries, and bring the grouping together and achieve meaningful action on ensuring vaccine equity, it will give credence to those words, and will have made a real difference to the global pandemic recovery.