Even as lawsuits in the US surge and opioid prescribing practices decline, the damage of addiction is extending deeper into Asia. The growing crisis demands an evidence-based response, Sally Tyler writes.
The legacy which billionaire members of the Sackler family hoped to create through the donation of renowned collections of Asian art to major museums is now being eclipsed by what may be a more lasting, and certainly more ignominious, connection with an opioid addiction epidemic fueled by family company Purdue Pharma's 'aggressive marketing'.
The opioid crisis, which has taken 400,000 lives in the US, now wreaks destruction in Australia and threatens to spread throughout Asia.
In September, Purdue Pharma filed for bankruptcy as part of a settlement with states and cities suing the company, claiming it had a major role in starting and sustaining the crisis. Critics of the settlement assert that the Sackler family is using it to shield their personal finances from liability and note that the settlement amount would derive partly from future opioid sales, a trade-off which many find morally objectionable.
These future sales would likely come from the sale of Mundipharma, a Singapore-based subsidiary of Purdue, which began Asian operation in 2011 and already has a 75 per cent market share of painkiller sales in China.
Global expansion is a pragmatic next step for the pharmaceutical giant, as the initially welcoming environment for its products in the US has significantly chilled. A recent Harvard Medical School study showed a 54 per cent drop in first-time opioid prescriptions, a major target for addiction risk reduction. What's more, the nation's drug overdose death rate declined last year for the first time in three decades.
This improvement in mortality, however, should not be viewed as an overall lifting of the opioid epidemic because the increased use of Naloxone, an overdose-reversing drug, is a probable contributor to the decline in deaths.
Tens of thousands are still overdosing, but an increasing number of family members, police officers, and even librarians have a reversal drug at their disposal and are ready to take on the grim task of reviving someone from the brink.
When I wrote Exporting Addiction for Policy Forum more than two years ago, one reader commented that we should not be worried about opioid addiction spreading to Asia because of historical reluctance to prescribe such medication.
He was right that the spectre of opium addiction from past centuries still influences medicine in many Asian countries, but cultural practices change over time. The laudable goals of the nascent palliative care movement in India, for instance, have helped loosen objections to easing the pain of the dying. Aggressive marketers will take advantage of any opportunity to expand the national appetite for pain management.
Now, opioids in pills, patches, injectables, and syrups are available at not just hospitals and licensed clinics, but in street corner chemist shops in villages throughout India.
The slide from prescription opioids to illicit fentanyl use can be swift and signs point to trouble in Asia. Production and transit of fentanyl, which can be 100 times more potent than morphine, has increased in Thailand, India, and Pakistan.
A Chinese court recently sentenced nine individuals for fentanyl trafficking, in what could be a sign of greater drug enforcement cooperation with the US.
Changing use trends are accompanying reconsideration of past drug policies by some Southeast Asian nations. Thailand is shifting away from incarceration to a system of voluntary treatment for some offenders. In the Philippines, Duterte may have implicitly acknowledged the failure of his violent war on drugs by naming Leni Robredo, his chief political rival, to helm the campaign earlier this month.
Sound policies are needed to counter the relentless mission creep of the pharmaceutical industry. In the US, legislatures in 45 states considered more than 480 bills related to opioid misuse and overdose in 2018.
Most states operate electronic databases to track prescriptions, and some states now require Naloxone be dispensed concurrently with any opioid.
O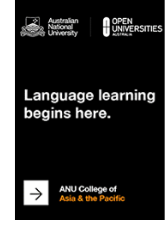 ther evidence-based strategies at work in the US include access to medication-assisted treatment to curb addiction, academic detailing to physicians to counter the disproportionate influence of the drug industry, and screening for fentanyl during toxicology tests. These could be rolled out across Asia.
However, the same Harvard Medical School study that found a drop in opioid prescriptions also concluded that such an abrupt cessation may ultimately not be in the best interest of patients, as it may leave some untreated for pain.
This begs the question: Why hasn't there been more emphasis on developing non-addictive pain relievers to treat severe chronic pain?
Within the past year, there has been a significant breakthrough. A new compound binds powerfully with opioid receptors, yet also blocks the unwanted side effects of current opioid drugs and is not reinforcing, making it less ripe for abuse – If proven effective, it should become available in Asia too.
Researchers hope to soon proceed to clinical trials, but the pathway to market can be long. Until then, those who are suffering, in Asia and elsewhere, may have few options, but those options should at least be guided by evidence-based policies.