In some communities, unemployment that has come with the pandemic's economic shock may stick around long after the COVID-19 recession is over, Paul Burke writes.
The COVID-19 recession has seen Australia's unemployment rate increase from about five per cent in February to seven per cent in October, in seasonally-adjusted terms. This rate would be even higher if not for the government's JobKeeper scheme.
The national figures do not paint the whole picture though. There is large variation across the country, with a number of regions experiencing a more than four percentage point increase in their unemployment rate. Importantly, some of these effects may last much longer than the pandemic itself.
In a recent study, Rohan Best of Macquarie University and I examined whether geographical differentials in unemployment rates across Australia tend to stick around. We found that in part they do: a higher unemployment rate in the past tends to be associated with a higher unemployment rate now.
The research found that looking across regions, unemployment rates in 1999 have a predictive ability for unemployment rates even twenty years later.
An implication is that some of the increases in regional unemployment rates seen in 2020 may continue to be observable years down the track.
So which regions have experienced the largest increases in unemployment rate?
Australian Bureau of Statistics (ABS) data can be used to reveal the five highest increases in unemployment rate among Australian regional areas, based on the difference between the March-to-October unemployment rate averages for 2020 and 2019.
Two of these five regions are in Queensland, a state that has been particularly affected by border closures and the drop in international tourism. Mandurah in Western Australia, Sydney's inner west, and the Newcastle and Lake Macquarie regions in New South Wales (NSW) have also seen their unemployment rates soar.
Above all others, Wide Bay in Queensland has been the worst hit, and already had one of the highest unemployment rates in the country before the pandemic. The region's average unemployment rate for the eight month period to October was 12.7 per cent. Wide Bay encompasses Bundaberg, Burnett, Gympie, Cooloola, Hervey Bay, and Maryborough, just north of Noosa.
Provided the virus situation remains under control, there is reason to think that some of the unemployment rate increases will be reversed as public health measures are eased. But some may linger.
One way to prevent effects from lasting is for governments to target stimulus and training efforts at regions that are falling behind.
There are recent success stories from doing so. The Latrobe-Gippsland region in Victoria, for instance, has seen its unemployment rate drop below the state and national averages, despite earlier job losses associated with closures of coal-fired power stations and other factors. Targeted regional initiatives appear to have played a role in this success.
E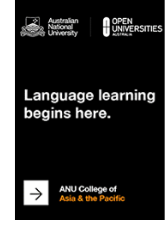 fforts to improve mobility can also help. By reducing impediments to moving houses, NSW's recent announcement of stamp duty reform is a step in the right direction, although its benefits will take a long time to be fully realised.
Local resilience initiatives are also important, including efforts to focus tourism toward the domestic market.
Whether the recession has a lasting effect is in part a function of how the pandemic and the public health responses evolve, but specific initiatives can help to ensure that pockets of local unemployment do not become entrenched.