With sanitation problems rampant across the nation, the Indian government needs to look at two of its biggest hygiene problems – open defecation and manual scavenging, Kaveri Mishra writes.
On 2 October 2019, India commemorated Gandhi's 150th birthday. A global ambassador of peace with an ideology that emphasised truth, liberty, peace, dignity, and equality, the celebration was observed with fervour all across India. It also coincided with the 5th anniversary of the world's largest sanitation program, the Swachh Bharat (Clean India) Mission – an initiative that marks an important step in achieving Gandhi's vision of a healthy nation.
Five years after the launch of an ambitious program that aims to bring an end to the practice of open defecation in India, the country still faces challenges in providing its massive population with basic sanitation facilities and with creating awareness about the associated problems and risks.
For a country with over 1.3 billion people, most of whom are still concentrated in rural areas, the task is large and complex, presenting a multi-dimensional challenge with social, cultural, economic, and political aspects.
In 2014, with the aim of transforming the Indian sanitation system, the Government of India started the Clean India Mission to put an end to open defecation inline with the Sustainable Development Goals on access to clean water and sanitation.
To popularise the program, a plethora of activities – from walkathons and film festivals to folk media and door-to-door campaigns – went underway. NGOs, activists, politicians, popular sports stars, Bollywood celebrities, and UNICEF ambassadors were roped in to create awareness about cleanliness, hygiene, and most importantly the use of toilets – the only thing that can make India free of open defecation.
In fact, for the first time in more than 10 decades of Bollywood's history, a satirical comedy was made based on the theme India's sanitation. In 2017, Toilet: a love story was released, showcasing the challenges of building toilets. Most importantly, the movie addressed the cultural and religious sentiments attached to having a toilet at home.
It also reflected the reality of crime against women due to a lack of toilets, since girls and women are forced to walk miles in deserted open fields for open defecation, making themselves vulnerable to sexual harassment and crime.
According to data from the Union Ministry of Drinking Water and Sanitation, at the launch of the project, the rural sanitation coverage in India was as low as 38.7 per cent.
Through the Clean India Mission project, 100 million toilets were built under various developmental schemes in the last five years across the country, covering nearly 5.5 million villages spread across 615 districts covering nearly one million households. Conducted between November 2018 and February 2019, the National Annual Rural Sanitation Survey showed that this drive brought India's rural sanitation to 98 per cent.
The data was released after approval from the Expert Working Group that included the World Bank, UNICEF, Water Aid, Bill & Melinda Gates Foundation, India Sanitation Coalition, NITI Aayog, and India's Ministry of Statistics and Program Implementation.
Along with open defecation, India is facing another related challenge: manual scavenging. Despite being banned, people are still involved in manually removing untreated human waste from toilets or pit latrines by hand and with shovels.
Manual scavenging is done by mostly the Dalits, members of the lowest social group in the Hindu caste system.
Poor and socially degraded, they are still involved in manual scavenging because they are trapped in poverty and illiteracy and forced to continue as manual scavengers to get by.
The government has attempted to put an end to this with the introduction of the Prohibition of Employment as Manual Scavengers and their Rehabilitation Act 2013, which forbids the employment of any person for the task of manual scavenging by any agency or individual. Despite this, with no proper program in place to prepare manual scavengers for other jobs, the Dalits are forced to continue.
Ironically, due to the Clean Indian Mission, there are rural areas without proper waste and sewage management systems in place that now contain millions of toilets. Manual scavengers have become involved in cleaning the huge amount of toilets built to meet government targets.
This isn't purely a rural issue either.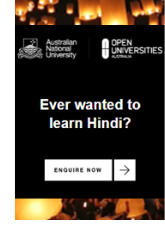 In India's capital New Delhi, sewage lines are sometimes connected to stormwater drains. Open drains are poorly designed and people dump solid waste in them.
This triggers a problem of drains becoming clogged by condoms, sanitary napkins, diapers, and other waste. Due to practical limitations of heavy equipment, machinery cannot be deployed and human intervention is needed to unclog them.
Manual scavenging is a hazardous, highly risky, unsafe, and unsanitary profession, but still remains in practice. In the last 25 years, hundreds of sewer workers have died of asphyxiation across the country, including in major cities.
There has been huge debate and opposition in India to curb manual scavenging, mostly by non-governmental organisations, activists, and the families of manual scavengers. A lack of effective laws, poor infrastructure, and a non-existent education program for those manual scavenging mean the problem continues unabated in India.
India's battle for cleanliness, sanitation, and the end of manual scavenging is multifaceted and needs to be addressed in various ways. Solutions range from simple measures for poverty alleviation to the much more difficult issue of awareness, which will involve changing the mindset of the millions of people, but no matter their scale, they are necessary.
India needs a sanitation policy that focuses on reducing open defecation and manual scavenging, and it needs it now. Only then can it fulfil Gandhi's vision of a healthy nation.