When it comes to Australia's education and research relationship with China, universities need to be heard, Angela Lehmann writes.
Two recent major surveys on Australian sentiment towards China were released in the last few weeks – the Australia China Relations Institute (ACRI) survey into 'Australian views on China' and the Lowy Institute Poll 2021. Both paint a picture of an Australia split down the middle.
Essentially, half of respondents believe university ties with China are a threat to Australians' freedom of speech. Half do not. Half think research collaboration with China makes Australia more competitive. Half do not.
Clearly, there is massive division on whether Australian universities should be doing more, or less, to engage with Chinese institutions, academics, and students.
These results are significant for the university sector. They demonstrate a clear need to focus efforts on promoting three key ideas to the Australian community, and open it to the benefits of collaboration with institutions in China.
First, it is necessary for Australian researchers to collaborate with Chinese partners, who operate in a global research and innovation powerhouse. According to the ACRI survey, nearly half – 48 per cent – of Australians are 'not quite convinced' that 'research collaboration between academics from Australia and China makes Australia more competitive internationally.'
Yet research and innovation policy is central to China's development strategy and China is spending more on research and innovation as a proportion of its economy than the European Union.
Science and technology output from China – in terms of the number highly cited publications and patents – has risen dramatically in recent years. It is essential that Australian researchers and institutions are encouraged to collaborate, cooperate, and engage with this growth, else Australia could be left behind, with top-minds going instead to places where collaborative opportunities and funding are more forthcoming.
Of course, Australian universities have long worked within national security frameworks and continue to actively participate in mechanisms designed to ensure that such collaboration is in Australia's national interest, but simply opting out has too high a cost to be on the table, and this needs to be made known to the broader Australian public.
Second, universities need to make the case that they are essential to solving global challenges. The ACRI survey shows that, while there is skepticism about the need for Australian and Chinese researchers and institutions to collaborate, Australians seem to believe that Australia and China should work cooperatively.
Nearly three quarters of Australians believe that 'it is beneficial for Australia to work with China on global issues, such as climate change and global health' and a similar number agree that 'it is beneficial for Australia to work with China on regional issues, such as ending malaria in the Pacific'.
There are many in the university sector who work communicate to the public the role of research and partnerships in doing exactly these things, however it seems they are not being heard.
It is difficult to see how Australians can expect a future where the nation works collaboratively with China on shared regional and global issues without a nurturing of knowledge partnerships and dialogue, especially between the people in both countries who hold the expertise that may be key to addressing these shared challenges.
Third, there is a clear need for the public to understand the role of Chinese international students in building soft power. International students often complain of feeling like 'cash cows' in Australia, and largely, the Australian public appears to agree.
According to ACRI, 76 per cent of Australians acknowledge the economic contribution of Chinese students yet only 58 per cent believe that the presence of Chinese international students in Australia improves people-to-people relationships. This shows Australians are suspicious of students at the cultural and social level, even if grateful for their money.
40 per cent of Australians even say that the presence of Chinese international students diminishes the quality of education that their children receive, though an equal number disagrees with this statement. At the community level, it seems, Australians are happy to see the dollars Chinese international students bring the economy, but are divided over whether the customer is a threat.
The Lowy Institute Poll confirmed this conflicted Australian psyche. 52 per cent say the number of Chinese international students in Australia is 'about right', and 43 per cent say it is too high.
Interestingly, those in the age bracket to be attending universities and actually interacting with international students daily hold a more positive view about their presence. Around 66 per cent of those in the 18 to 29-year-old age bracket say the number is about right.
Still, the notion of a Chinese student 'taking' from Australian students seems to be held by a good portion of Australia's public, with the ACRI survey showing 40 per cent of Australians are concerned that 'international students from China mean there are less places for domestic students to study in their choice of Australian university'.
About the same proportion of people who acknowledge the economic benefits of Chinese international students also believe that foreign interference in Australia stemming from China is a major problem, at 72 per cent – this reveals a conflicted nation.
These surveys paint a picture of public mistrust about Australia's universities and their relationship with international students, especially those from China. This seems to stem from fears about 'over-reliance' and vulnerability to China internationally, but there is also something deeper than this.
A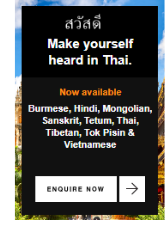 fear that Chinese international students are 'taking Aussie places' or devaluing the quality of learning point to a deeper, more complex sentiment around China. At once, Australians seem to see China as a land of great economic opportunity and simultaneously a threat.
Building back after the pandemic will rely on Australia having a strong knowledge and innovation sector. If Australians are serious about working with China to solve global issues, they must have a role in the global knowledge ecosystem and be open to collaboration. Otherwise, the country risks being left behind, and the issues Australia and China could work together on will continue to go unsolved.