Laws passed in the last two decades are finally opening up the space to have uncomfortable discussions and leading to a change in cultural attitudes, but they also come with many shortcomings, Tahmina Rashid writes.
Pakistan is a highly patriarchal society, and took a long time to enact laws for the protection of women. However, in recent years reforms such as the Women's Protection Bill, Protection Against Harassment of Women at the Workplace Act, the Acid and Burn Crime Bill, the Prevention of Anti-Women Practices Act, the Domestic Violence (Prevention and Protection) Act, and the Criminal Law (Amendment) (Offences in the name or pretext of Honour) Act of 2016, designed to protect women and prosecute 'honour killings', have come into law.
Having appropriate laws in place is the first step towards a just society for Pakistan that protects the rights of its citizenry irrespective of gender, sexual orientation, age, faith, or ethnicity.
While these reforms are promising, to see their shortcomings one only has to look at the status of women and rates of crimes against women in Pakistan.  Only then can their influence on the public attitude, practices of public institutions, and society at large, be assessed.
In the 2019 Women, Peace and Security Index, Pakistan ranked 164 out of 167 countries, only above Syria, Afghanistan and Yemen, and worst among nine South Asian countries on access to mobile phones, financial inclusion, and discriminatory norms for women.
The only positive to take from the Index was Pakistan's achievement of 20 per cent representation for women in parliament and a slightly better indicator than India on bias towards sons.
In the Sustainable Development Goals Gender Index, Pakistan also did poorly, ranking 113 out of 129 countries and scoring low on female literacy as well as girls' secondary education.
This has long been an issue for Pakistan, and National Education Policy does recognise the disparity between girls and boys in terms of access to school and the opportunities education provides.
Around 12.2 million girls, compared with 10.6 million boys, remain out of school in Pakistan as poverty compounding challenges to girls' educational opportunities. Less-educated girls marry young, become mothers at an early age, and often face health challenges throughout their lives.
Similarly, child marriages also remain a serious concern for the status of women in Pakistan, and civil society organisations continue to pressure governments to bring marriage laws in line with international conventions.
Children's rights are making headlines in the country due to an increase in crimes against young children, both boys and girls. These range from sexual assaults to pornography and paedophiles often roam free due to institutional failures and a poor societal attitude towards crimes against children.
In the last few years, Kasur District has been the focus of activism due to public and horrible crimes. Even though the justice system is increasingly being held to public account through social media, there are concerns regarding fair trials in these cases, and this shows how much there is still to be done in Pakistan.
Although law enforcement institutions claim that this surge in crimes is due to increased public awareness resulting in higher reporting rates, the prosecution rate of these crimes remains abysmally low. Often it is only cases highlighted in the media that lead to prosecution.
In the absence of accurate statistics on crimes against women and children, it is hard to know the magnitude of the problem or the specific nature of these crimes.
There are some numbers available, but they hardly paint a positive picture.
The Punjab Commission on the Status of Women's figures indicate that in 2017 alone there were an estimated 746 honour crimes, 24 stove burnings, 18 cases of settlement marriages, nearly 1000 reported cases of rape, 730 cases of gang rape, 31 cases of sexual harassment, and 305 cases of physical harassment.
Many cases go unreported, and many of these reported cases go unprosecuted. Assuming this is a representative sample, data from smaller provinces are likely no better. The numbers seem to conflict with the official line that things are always improving.
Another regulatory change to consider is that Pakistan introduced an Alternative Dispute Resolution (ADR) system in 2017. It has been hailed as a success in Khyber Pakhtunkhwa (KPK) province, with the system settling nearly 70 per cent of the 7797 cases brought to ADR councils.
Although the ADR provides an avenue to women who are reluctant to go to police, culture continues to remain an impediment to the success of the system, and low representation of women on ADR councils presents an issue too.
S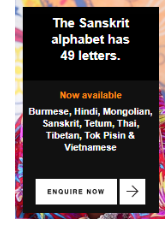 imilar councils were set up in Punjab province too. The new system includes family disputes, guardianship, custody of minor children, and inheritance related matters.
Legal experts are critical of the system, noting that ADR can delay action. Many remain concerned with patriarchal influence in a decision-making process that has traditionally disadvantaged women.
The implementation of the Protection Against Harassment of Women at the Workplace Act has resulted in an increased number of cases filed, although again action taken remains low. In 2019, the Ombudsman for Sindh province informed the Supreme Court that out of 350 cases, action was taken in just eight cases.
The largest province, Punjab, has received 116 complaints since the establishment of the office in 2013, resulted in 42 convictions, 15 acquittals, 27 withdrawals, and 24 still ongoing cases. It also reviewed 13 appeals. Four decisions were set aside, five decisions upheld, two cases were declared time-barred, while two remain ongoing.
Commentators continue to highlight the successes of recent laws, but just as importantly, note the ongoing challenges with them. For instance, the Federal Ombudsman Secretariat had previously posted all judgements on its website, however, in recent months all of that information was taken down, and transparency remains an issue for the laws.
While Pakistan has come some way to addressing its problems with the status of women, and there is an ongoing cultural change, its laws and practices still present significant shortcomings for the status of women. Hopefully, by committing to enforcing and improving problems with these laws, it can forge a path to a better future for women in the country.