It's half-time in Japan's year of sporting mega-events. With the Rugby World Cup behind it and the 2020 Olympics ahead, the sponsorship frenzy that has gone alongside those events carries a lesson for the world – Japan is still a commercial powerhouse, Simon Chadwick and Paul Widdop write.
When South African captain Siya Kolisi recently lifted rugby union's World Cup trophy in Yokohama, it wasn't just a significant moment in his country's history. It was also an important one in the history of the tournament's host nation, Japan.
Not only was this the first time that an Asian nation had hosted rugby's showcase event, but it was also something of a coming-out party for Japan's year of sport. Japan will next be in the global sporting spotlight in 2020 when Tokyo hosts both the Olympic and the Paralympic Games. Hosting two of the world's biggest sports mega-events in such quick succession reveals something about the country's sporting ambitions.
Japan's turn towards sport was embodied in 2011's Basic Act on Sport, government legislation that now sees it playing the same sporting game as many other countries including China, Qatar, and Russia – a contest for soft power.
As in these other countries, Japan faces a multitude of challenges which it believes sport as a policy tool can address.
An aging population, low physical activity levels, health and lifestyle issues, and a need to project cultural and political projections through soft power, are all amongst the motives for pursuing an ambitious sports agenda.
But there are economic reasons too; the last two decades have seen the Japanese economy slow considerably, not helped by intense overseas competition that its corporations now face from China and South Korea.
In this light, a strategy of staging three international sports mega-events in Japan in less than 12 months intends to be as much a commercial showcase as it is anything else.
This is evident in the significant number of official partners that have associated themselves with these three events. At present, it stands at more than 70, a stunning total for several reasons.
For instance, Russia, in its staging of the 2018 football World Cup struggled to find corporate partners, as did Brazil in its hosting of the 2016 Olympic/Paralympic Games and 2014 World Cup.
Even London's accomplishments in this regard back in 2012 were modest by comparison.
The sheer number of partners is striking, but the benefits for corporate Japan of clustering around such mega-sports events are well established. Sponsorship raises brand awareness, enhances brand recall, promotes brand associations and, perhaps crucially, enables 'image transfer'. Image transfer involves a process through which key target audiences take the – usually positive – 'image' of an event and transfer it onto a sponsor.
In these terms, a similar process may be taking place with the Japanese nation by hosting these events. Customers across the world are likely to be already changing their perceptions of Japan, its industries, and specifically, the firms sponsoring the events.
Indeed, as a national branding and soft power tool, it is likely that mega-event sponsorship will have a halo-effect upon other Japanese companies and brands.
On this basis, we undertook a network analysis of the Japanese companies that have an official association with either the Rugby World Cup or the Olympic/Paralympic Games. This is shown below.
The sheer number of Japanese corporations willing to engage in official event sponsorship reveals their appetite for communicating about their brands and products with both global and domestic audiences, the perceived need for Japan's industrial sectors to turn outwards, and perhaps also the isomorphic behaviour of businesses in Japan.
In some ways, this network can be seen as providing evidence of corporate Japan's vigilance to the need for adaptation and change. An alternative interpretation may nevertheless be that in a struggling economy, the country needs all the help it can get. Otherwise, it could represent a renewed bullishness about the strength of Japanese ingenuity and its ability to globally compete.
Above all though, the network symbolises one thing about Japan: its industrial base remains robust, relevant, and willing to compete. As a nation, there is a sense of the need for renewal, and the country's national identity is, as a result, partly being staked on the successful staging of these three sporting mega-events.
It demonstrates a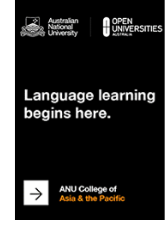 collective spirit and a coming together of government and economic institutions to promote Japan and build its brand to the world through a powerful medium: sport.
Throughout the recently concluded Rugby World Cup, frequent reference was made elsewhere in the world about how hospitable and friendly the Japanese were, and how well organised and clean their country is. This narrative about Japan is hardly new, though maybe the world needed reminding about it.
Perhaps the world also needs reminding that Japan's economy is still the world's third-largest and that its corporations remain at the forefront of several industrial sectors.
With Japanese sponsors so enthusiastically embracing sport mega-event sponsorships, one senses that Japanese corporations are keen to do business and that they are using sport to let the world know that it must pay closer attention.