For Cambodia, changes in diplomatic ties between China and Vietnam could generate both challenges and opportunities, Heimkhemra Suy writes.
As Cambodia's biggest investor and donor, Beijing has established itself as Cambodia's 'steadfast friend', and is looking to build a closer relationship between the two countries. Vietnam, on the other hand, Cambodia's neighbour and historical ally, seems keen on maintaining the status quo. So what does this mean for Cambodia?
To answer this, Cambodian policymakers should consider the multiple future possibilities for relations between the country's two neighbours. Then, they can design policy interventions to mitigate challenges and maximise opportunities in their strategic neighbourhood.  
The first possibility is that Beijing and Hanoi embrace stronger ties. In this case, Cambodia might face challenges in terms of politics and security. According to some analysts, growing warmth between China and Cambodia reflects a calculated effort from Cambodia to reduce Vietnam's influence. If Vietnam also strengthens its ties with China, this could create security or border issues for Cambodia.
To avoid this challenge, Cambodia should seek not to be overwhelmed by its alliance with Vietnam, and connect with other powers to balance out the proximity of Vietnam and the economic size of China. Thailand and the United States would be obvious choices.
Cambodia might also face an economic challenge in this case, being heavily reliant on China for economic activity. 43 per cent of foreign direct investment (FDI) in Cambodia in 2019 came from China, whose bilateral trade with Cambodia reached nine billion dollars in the same year. China also held around 42 per cent, or $9.6 billion, of Cambodia's external debt.
By 2017, Cambodia received around $4.2 billion in loans and grants from China. If Sino-Vietnamese ties are strengthened, an economic threat for Cambodia might emerge in the form of FDI relocation from Cambodia to Vietnam.
Chinese investors are likely to invest in Vietnam rather than Cambodia because of the recent free trade agreement it signed with the European Union (EU), Vietnam's economic proximity, size, and competitive labour resources and productivity. If this happens, Cambodia's economy might be considerably impacted.
To address this plausible economic challenge, Cambodia needs to diversify its sources of growth and trade partners, beginning with further improvements in investment conditions to attract investment from outside of China.
Still, with Chinese projects funding 70 per cent of Cambodia's infrastructure, contributing to local jobs and paying Cambodia taxes impacting revenue, Cambodia should clearly continue working with China. But, in the future, it should steer prospective Chinese investors and money towards contributing to Cambodia's development.
In particular, projects in industries that spread economic benefits through wages are critical to Cambodia's long-term growth, like manufacturing and agriculture.
This is essential, given that between 2005 and 2017, 85 per cent of the $10 billion China spent in Cambodia was concentrated in the energy, natural resource, and real estate sectors.
The other possibility is that China and Vietnam's relations go sour. In this scenario, China might further embrace Cambodia to alienate Vietnam, presenting major economic opportunities for Cambodia. China views Cambodia as a vital strategic partner who could help solidify Beijing's interest in Southeast Asia, by providing food security, the supply of energy for crude oil and other mineral resources, and cheap labour.
Cambodia can also offer Chinese companies market access and preferential trade agreements to EU and ASEAN markets. For these reasons, Cambodia could be the best place for the relocation of Chinese investment in Vietnam, and in the case of a spat between the two countries the government must be ready to grab this opportunity.
Even if this doesn't take place, Cambodia should consider steering its own Chinese investment into skill upgrades in the manufacturing of electronics, the automotive sector, and food processing, given that most of China's FDI in Vietnam is invested the garment and construction sectors. Specialising in these areas would benefit Cambodia in the long term.
Despite this economic opportunity, Cambodia might face political challenges if Sino-Vietnam ties go sour. If Cambodia is pressured to take a side, it will be a zero-sum game for the country.
If this eventuates, neutrality is of the utmost importance for Cambodia, so it should continue to hedge between the two nations. Cambodia must avoid bandwagoning with China against Vietnam in seeking to maximise Cambodia's economic, diplomatic, and political returns.
R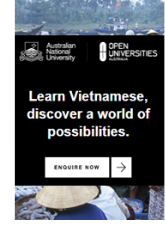 egardless of what happens, Cambodia must remain genuinely neutral into the future and seek to diversify and grow its economy. However, it may only be able to do this with the help of another power, and a closer bond with other partner such as the United States, the EU, and Japan would be the necessary ingredient Cambodia needs to signal its intentions.
This may be difficult, but the most important question for Cambodia is whether its political leadership wants to diversify the country's external relationships. If not, no amount of strategising will help. But if they do diversify, there is a way forward.