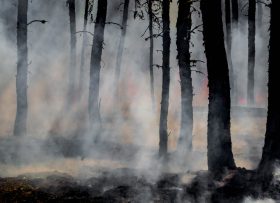 Live blog: Bushfire analysis and opinion
Environment & energy | Australia
This live blog has now finished. For more on Australia's bushfires, visit our In Focus section.
In the face of disaster, misinformation can move quickly, and solutions can be hard to come by. As part of our mission to bring you relevant, fact-based, policy-focused debate on crucial issues, over the coming weeks Policy Forum will cover analysis and opinion on Australia's bushfires.
Don't miss a beat right here. If you see any analysis and opinion you think we should cover, reach out directly to me at angus.blackman@anu.edu.au. You can also join the conversation on social media via @APPSPolicyForum on Twitter or in our Policy Forum Pod Facebook group.
Read more