After decades of development gains, the impacts of COVID-19 threaten the inclusiveness and sustainability of Bhutan's future, Dendup Chophel and Phurba write.
Before the pandemic, Bhutan was one of South Asia's most robust countries, enjoying political stability and economic growth despite its still-developing status. The country's development was well on track, focusing heavily on achieving the Sustainable Development Goals (SDGs). Among others, the government has focused on the elimination of poverty (SDG 1), climate action (SDG 13), and protecting, restoring and promoting the sustainable use of terrestrial ecosystems (SDG 15) as immediate goals.
However, COVID-19 has been an unprecedented crisis for the country's stability and growth, as reported in its recently submitted second Voluntary National Review Report on the implementation status of the SDGs to the United Nations.
At the beginning of 2020, Bhutan was a country excited about its future. It has had an uninterrupted sovereign status since its founding in the first half of the 16th century, and is one of only two countries in the whole of South Asia which has never been colonised – no mean feat for a country of just around 700,000 people.
Bhutan has been praised for its progressive, sustainable, and inclusive development outcomes, which have been underpinned by a stable polity. These outcomes are particularly striking given the country only started its planned development in the 1960s, when its very first modern roads, schools, and hospitals were constructed.
Before the pandemic hit, Bhutan was poised to graduate to a Middle Income Country (MDC) by 2023, when its ambitious 12th Five Year Plan was set to end. The 2020s were supposed to be 'a decade of action' when the country  would move resolutely towards its 2030 Agenda for Sustainable Development.
Since the SDGs were aimed at achieving broad-based, sustainable, and inclusive development, they were seen to be in close alignment with Bhutan's own professed national development goal – known as Gross National Happiness (GNH) – and thus, integrated well with its Five Year Plan.
Then, on 5 March 2020, the country faced the biggest test in its modern history. A tourist tested positive for COVID-19, and the country was immediately put under a hard lockdown.
This hit the country where it hurts most. Bhutan's 'high value, low volume' tourism policy, which regulated tourist arrival by charging a fixed tariff and setting minimum service requirements, had made tourism one of its biggest growth drivers, and closed borders had a huge economic impact.
As tourists were shut out of the country, along with the thousands of foreign construction workers – both critical lifelines for Bhutanese growth – the country went into an unprecedented recession. In 2020, the country's gross domestic product growth contracted to -6.8 per cent according to the World Bank.
In response, the country mounted a determined response to the unfolding crisis, spearheaded by the King. Over 90 per cent of the eligible population has been vaccinated, there have been only three deaths recorded from the virus, and the country's public health system has proved largely resilient against the pandemic.
However, there has been an immediate impact on the country's development. Its second Voluntary National Review Report on the implementation of the SDGs was presented to the United Nations on 15 July 2021.
The report was prepared with input from government agencies and other stakeholders, and stated that the country's progress toward several SDGs was at risk of being derailed because of the pandemic.
Progress on poverty reduction has been reversed, and rampant rises in essential commodity prices have strained household capacity while exacerbating existing inequalities.
There have been mass layoffs of workers, particularly in key service sectors such as tourism, and the return of overseas workers has overwhelmed the country's social welfare system.
As it has been across the region, school attendance was disrupted for children, especially in the worst affected southern border districts, jeopardising otherwise impressive gains in the provision of quality universal education.
In a country which has made constitutional and regulatory provisions for the pursuit of happiness through inclusive and sustainable growth, COVID-19 has exposed fundamental structural weaknesses in its biggest growth sectors.
There has been an overreliance on a few productive but vulnerable sectors as well as an unsustainable dependence on the import of foreign labour, essential consumer goods, and industrial materials.
E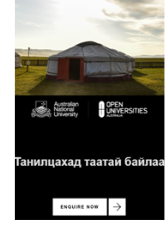 fforts are underway to contain the worst fallouts in the wake of the pandemic through an Economic Contingency Plan and other fiscal and monetary measures. These include a cross-sectoral 21st Century Economic Roadmap being currently prepared to enhance social outcomes, productive capacities, and good governance, with the goal of getting SDGs progress back on track – the country's development rests on their success.
While Bhutan's impressive epidemiological and public health success has saved thousands from needless death and suffering, the impact of COVID-19 on the livelihoods of people throughout the region has been significant. Ultimately, the continued progress of Bhutan's development, and, in the end, its happiness, will depend on how well it rebounds economically from this crisis.
This article is part of Policy Forum's In Focus: Developing Asia section, which brings you analysis from experts on the policy challenges facing its least developed members.